Our 2023 Henry giveaway is announced. Go look at the prizes Henry has given us for it.
The blue one is new. Can never have too many guns, knifes or flashlights.
---
Cowhand
Posts: 321
Joined: Thu Jun 09, 2016 11:37 am
Location: Texas
Double edged spear point? NICE!!

Muddy Waters 68
---
MuddyWaters62

wrote:

↑

Thu Dec 02, 2021 11:41 am

Double edged spear point? NICE!!

Muddy Waters 68
No, they're both single edge. Bottom one is my old assisted opening, new one is an auto. A guy I bowl with is a real knife nut. He showed me his Microtech double edge OTF but at $295 I can't really justify getting it. They do have a smaller version for $232 that I may get when I have some extra cash burning a hole in my pocket.
[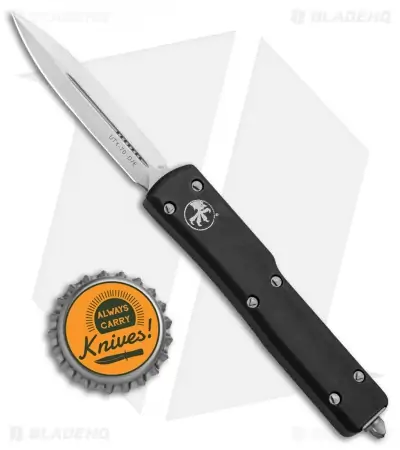 ---
if you like knives try Blade HQ
I love my country but I fear my government
---
Deputy Marshal
Posts: 3836
Joined: Tue Aug 21, 2018 11:26 pm
Location: California Territory
Yep. Really like my Benchmade "Griptillian". And you're correct; can never have too many guns, knives or flashlights. Got 'em everywhere!
---
That's where I got the Benchmade auto, they have a huge selection but like most places there are a lot of knifes back-ordered.
---