Given how much I've enjoyed the target version of the CZ 200 in the CZ 200T, I've been on the lookout for the now discontinued sporter version, the 200S. The Sporter is basically the same gun as the target version, same parts, all interchangeable save a few springs, but set up to shoot at 750-800 fps, instead of the 500 fps on the Target version. This makes it a better long range shooter and less susceptible to shooting conditions. Got lucky and found a nice used Sporter from a fellow member on my air gun forum.
Top is the 200T, bottom, the 200S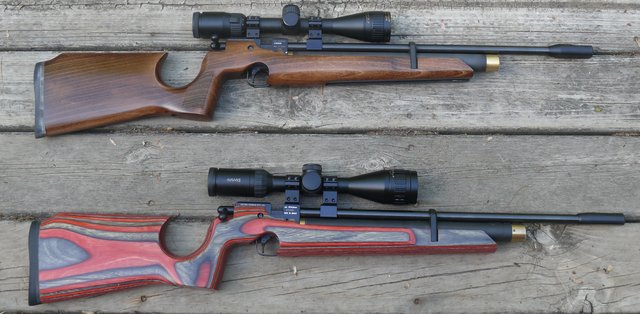 I added a Hawke Airmac 3-9x scope and took it for some shooting. Very windy and hot, though, so not the best conditions. Still, the Sporter shot to the same accuracy level as the Target, which is to say excellent. Pics speak for themselves.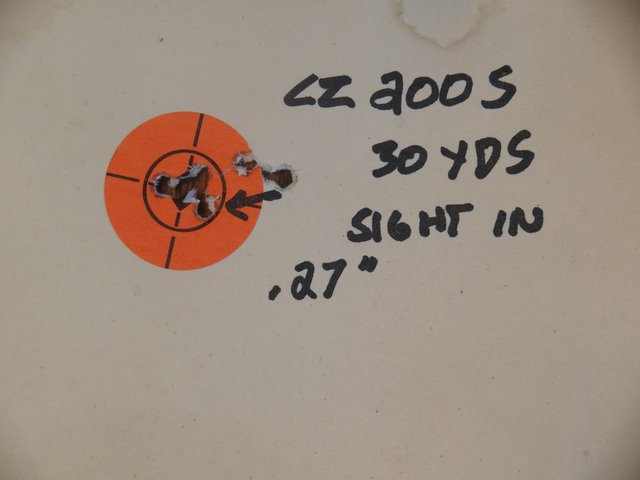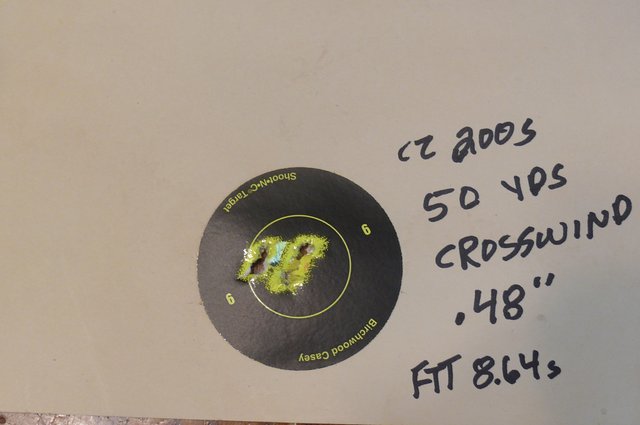 These CZs are tremendous air rifles for the price, by the way. Construction quality is right there with CZ rimfire rifles. These are made by CZ in the Czech Republic, too. They're not Chinese made guns with a CZ logo attached. I especially like the fact that the CZ 200 has also been around for 20 years and has stood the test of time. You can still buy the target version in a couple forms and the target can be modded to shoot faster to convert it to a Sporter.
Bought my 200T from pyramid air, new, for $500 and the used 200S for $400. Best $900 I've spent on air guns.