Finally! Yup, some nice spring weather, so off to the range we went with our usual mix bag of guns. These were the standouts, today.
Belgium Browning, T-bolt, T2 version in 22 LR, 1966 vintage
This was a recently acquired little jewel, first time to the range. Cost us, dearly, but pleased to report, not just a pretty face.
Scope is a rimfire classic in a Leupold 4x Rimfire. Nice match for a trim, sweet 22 rifle.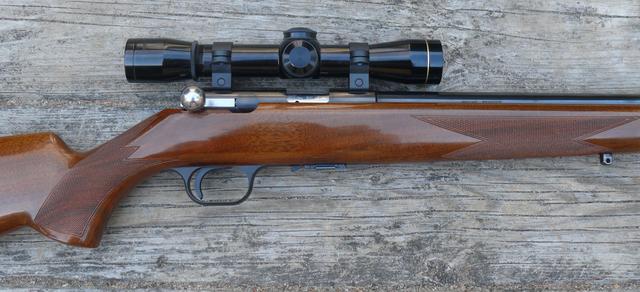 Managed some half inch groups with CCI SV at 50 yards, so had to get fancy and see what the T bolt would do with pricey Eley Subsonic. Here's a great example of why you don't need some monster 24x scope to shoot good groups at 50 yards. What you do need, though, is good optics as found in this classic Leupold 4x. This group puts this vintage T-bolt in the same excellent accuracy class as the new current T-bolts.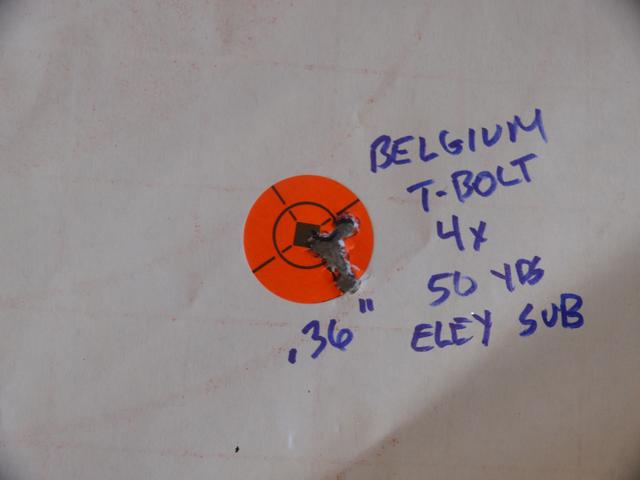 Trigger is very nice and crisp, breaking at about 2 pounds. Another great offhand shooter for me.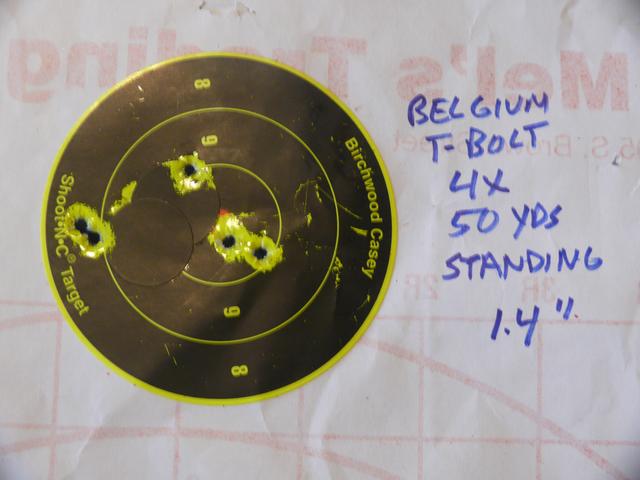 Bill did very well with this vintage Browning, too, using CCI SV.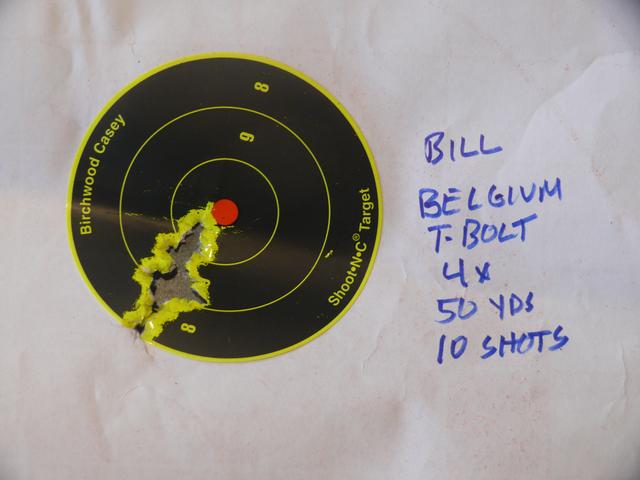 Low Wall Hunter 22 mag
Dan, this one's for you. Had to bring along at least one Low Wall, this time the 22 mag. Scope is a Leupold VX 2, 4-12x40 AO.

Loves the Winchester Varmint 30 grain 22 mags.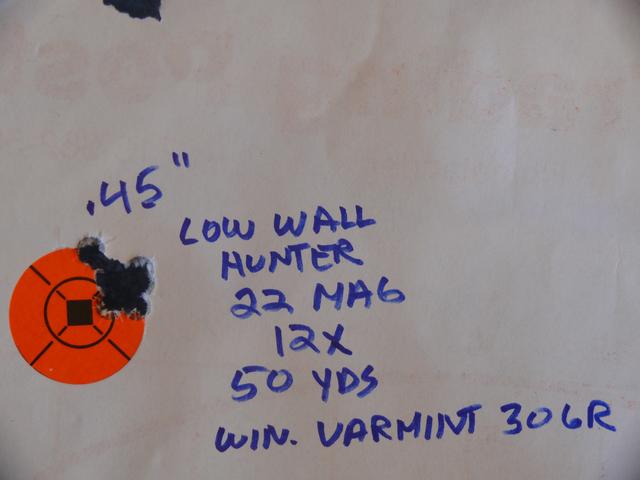 Cimarron Frontier 357
Figured I was getting rusty with my revolver shooting, so dusted off my only single action, this one a Cimarron/Pietta 357 Frontier. Got it cheap from a cowboy action shooter who was using it as a back up gun. He had never fired it. I filed down the front sight to accommodate sooting 38s.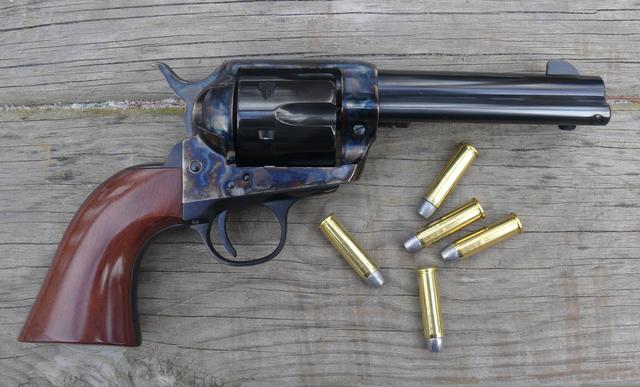 Okay, maybe only a little rusty. Happy dance on this one.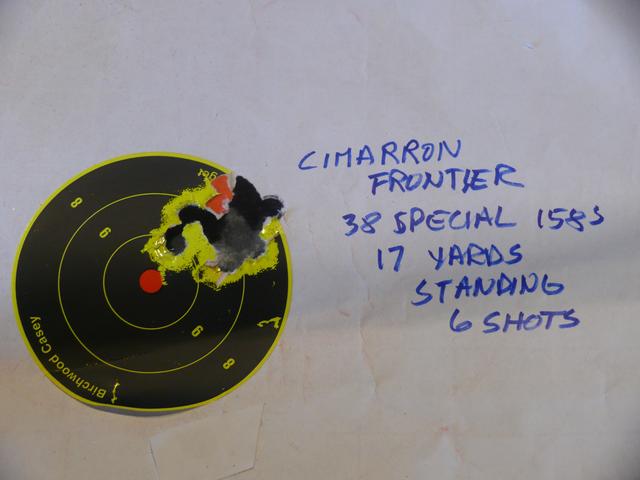 Hope you enjoyed it, folks, and hope you can get out and do some shooting, too.