Nope, these old eyes don't ALWAYS need a scope. There's still some days when I can shoot irons and I hope there always will be. Anyway, hot and humid, yesterday, at the range, but no wind and plenty of sunshine, so good day to shoot iron sights and go traditional. Doesn't get more traditional than my Winchester 1885 Low Wall Classic in 22 LR single shot, which I decked out with a Marble's tang peep and a Lyman globe front.

In a lazy mood, just wanted to relax, so just put the Low Wall on the bag, fed it some match ammo in Eley subsonic HPs and went to work.
The right rifle, the right sights, the right ammo, the right conditions ... and a sub MOA group.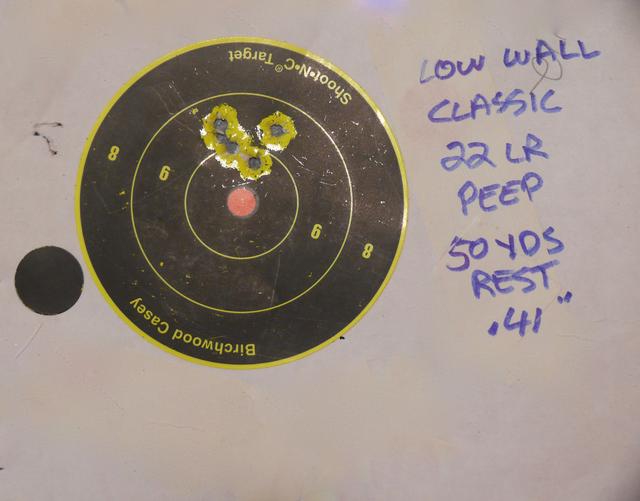 Not as good, but respectable on a lazy June day
Time to get that elevation, right. Fiddled around with the adjustment, but last shots where they needed to be.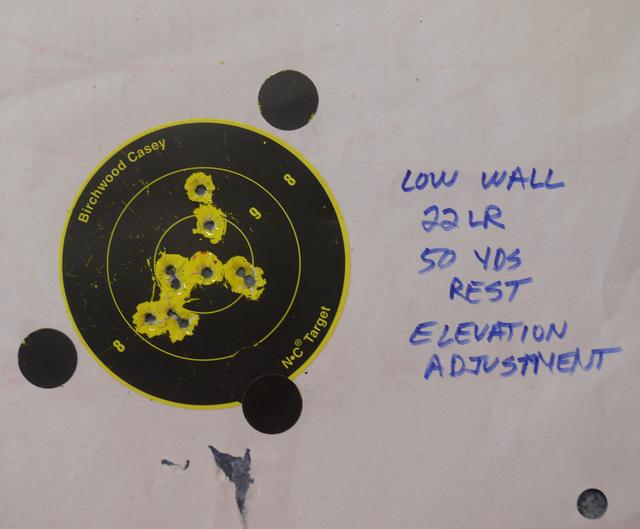 And, of course, finished the day with my pal, my Uberti Cattleman 12 shot 22 LR.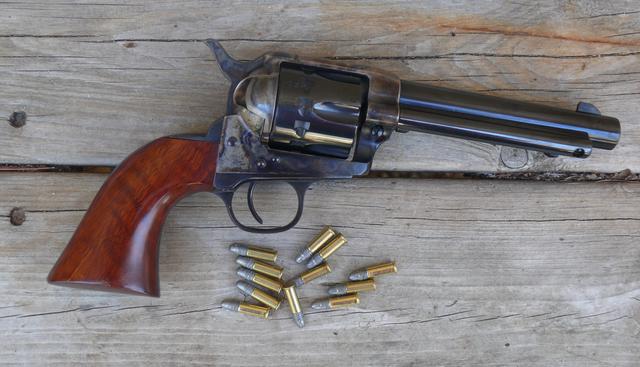 I'm no cowboy action shooter, but I can shoot with some speed. Again, just relaxed, squeezing off a shot as soon as the sights fell back on target. Call it moderate plinking speed.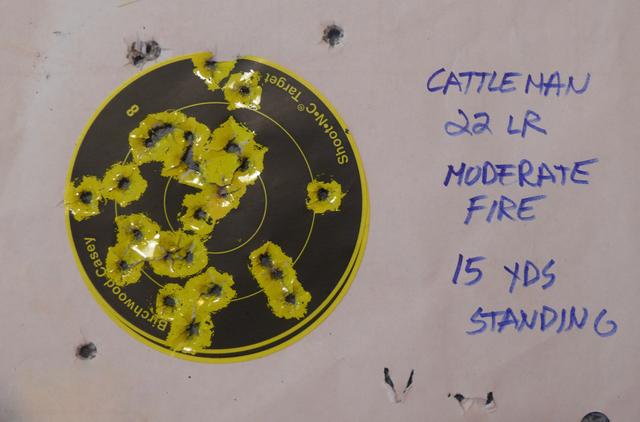 Lot more work to do with the Contenders, but always fun to step back in time and shoot the old-fashioned, traditional stuff. The cowgirl in me is still very much alive.