In cowboy action shooting, shooting duelist is defined as shooting a traditional style single action revolver cocked and fired one-handed, unsupported. In other words, shooting with one hand from a standing position.
Started doing some of this, last week, just to add a little variety, while taking a break from some of my other types of shooting. Don't know how "practical" it is, but it sure is fun. Just happened to have two of my favorite single action revolvers with me, but the were in 22 LR, which would not be legal in actual cowboy action competition.
Ruger Bisley Single Six 22 LR.
Love this gun. Very easy to shoot. Got it so I would have one single action 22 LR with adjustable sights (this one) and another with fixed sights (my Taylor/Uberti Cattleman). The Bisley grip makes for a very comfy hold for one-hand work.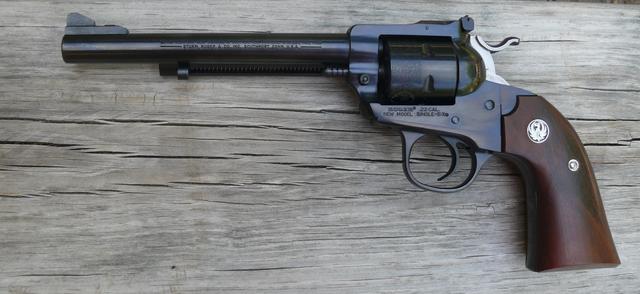 No attempt at fancy target work, here. Just relax, let the sights settle and keep pouring them in the black. Fun, fun, fun. Up close at 12 yards with a big 6" bull.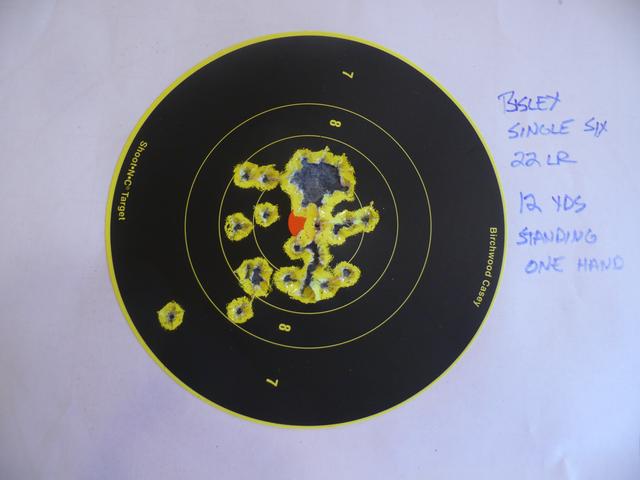 Taylor/Uberti Cattleman 22 LR.
Yeah, my good buddy, here. Never get tired of shooting this one. Has a healthy appetite for ammo, though, what with its 12 shot cylinder.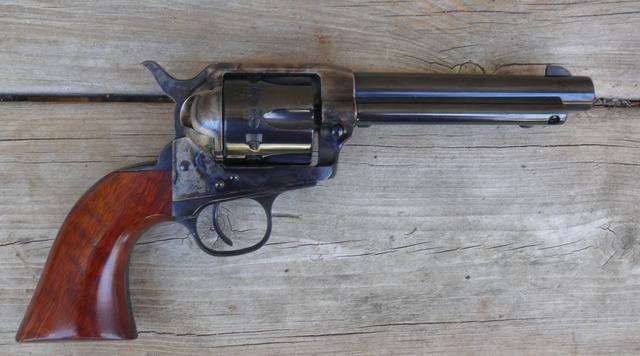 Decided it was time for a bit more of a challenge, so I shrunk the bull down from a 6" to a wee 2" and stepped back several yards to 16 yards. Didn't keep them all in the black, but close.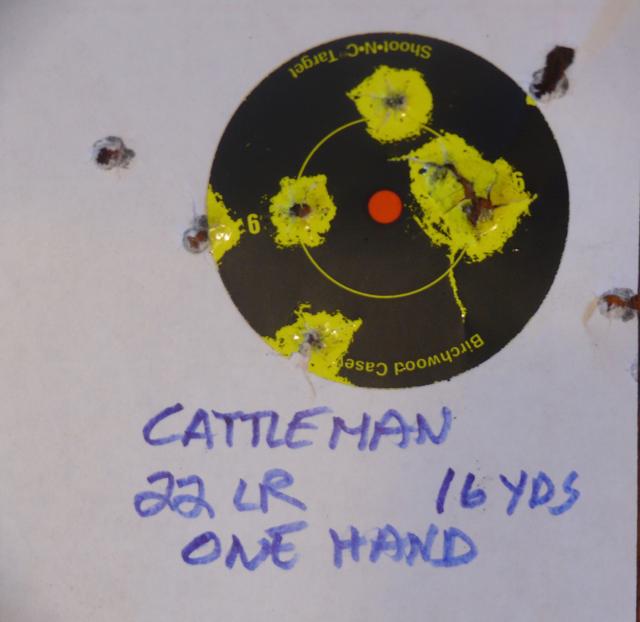 Did I mention I love shooting single action revolvers? Yeah, just something about shucking those empties and reloading a single action that brings out the cowgirl in me. Double action revolvers may be more practical and convenient to reload, but they don't make me hum an old cowboy tune the way I do when shooting one of these beauties.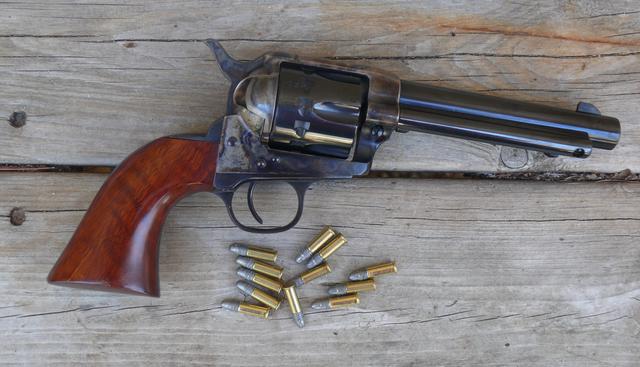 "Happy trails to you, until we meet, again. Happy trails to you ..."